Colloquium on drones
03/25/2019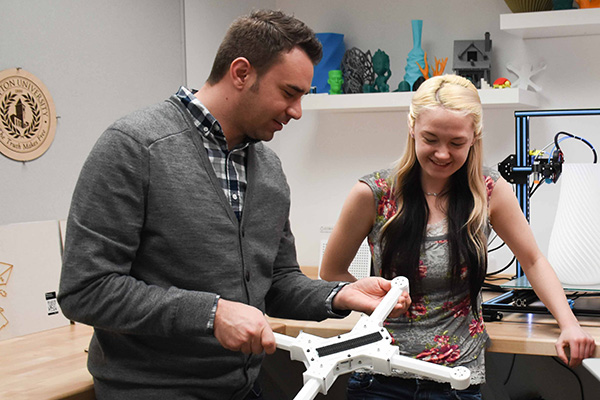 Bluffton art professor to discuss use of drones during Colloquium
Andreas Baumgartner, associate professor of art at Bluffton University, will present the colloquium, "'FPV Drones – Thrills of building, racing and mountain surfing," at 4 p.m. on April 12 in Centennial Hall's Stutzman Lecture Hall.
During his presentation, Baumgartner will discuss his involvement with first person view drones over the past four years. He has currently logged the building of more than 30 FPV drones of varying sizes and purposes. He will be covering information about consumer and hobbyist-based FPV drones, how they function, how they are being used today (specific to long range, racing and cinematic video capture) and how he has started creatively bringing them into his current fine art studio practice.
This event is free and open to the public.
-B-