Women's conference
03/21/2019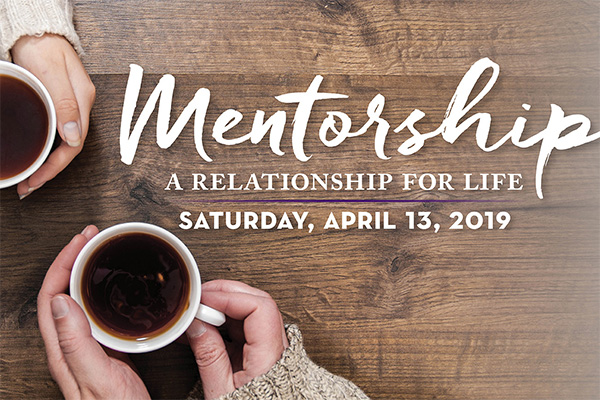 Promoting empowerment through mentorship
"Mentorship: A Relationship for Life," is the theme of this year's "Women Enriching Women" conference organized by the Bluffton University Women's Council.
Check-in begins at 9:30 a.m. April 13, with the day concluding by 3 p.m. Online registration is available at http://tickets.bluffton.edu and tickets are just $40 per person, which includes a lunch. A full schedule of events can be found at bluffton.edu/women.
The conference will feature two keynote speakers: Dr. Jane Wood, president of Bluffton University, and Alaina Shearer, founder of Women in Digital.
Wood, the tenth president of Bluffton, will draw inspiration from the literary world during her address titled, "'In Search of Our Mothers' Gardens' and 'Bossypants:' Women, Creativity and Leadership." Wood's tenure at Bluffton began in July 2018. She has more than 20 years of experience in higher education including serving as a tenured faculty member, department chair, academic dean and vice president. A trained mediator, she also has a passion for social justice. Dr. Wood and her husband, Wayne McGaugh, have two grown daughters.
Shearer will share, "The Power of an Ask" which includes a hands-on "Ask and Give" workshop. She is the founder of Women in Digital, a ground breaking national organization with more than 2,000 members uniting women in digital creative professions behind one purpose – to empower each other. Shearer also manages her digital agency, Cement Marketing, on top of podcasting and contributing to AdWeek. She has four children.
An alumnae panel will feature Marlena Ballinger '14, Jean Boen-Roberts '07, Phyllis Bixler '61, Lindsay Horn '19 and Ruth-Ann Shantz '14, MBA '16. The forum will give women of various ages and careers the opportunity to share their stories. Marathana Prothro, assistant professor of communication, will moderate.
The goal of the conference is for women of all ages to come together, learn from each other and support the next generation of professionals. Registration fees fund Bluffton's Professional Enrichment Grant, which provides financial support to Bluffton University undergraduate so they can attend professional conferences as part of their academic experience. For more information, contact Claire Clay at clayc@bluffton.edu or 419-358-3456.