Hanif Abdurraqib
03/18/2019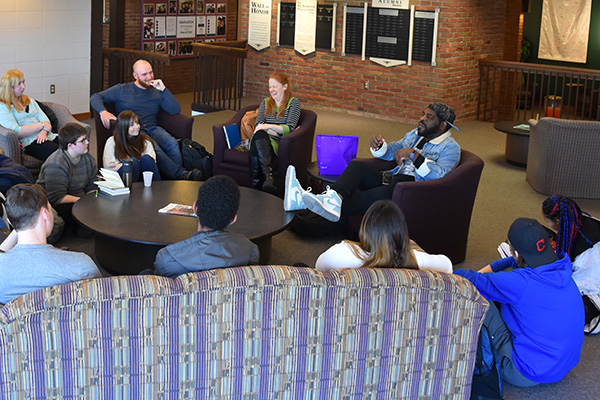 Prominent Ohio poet/cultural critic connects with Bluffton students
Author Hanif Abdurraqib spent the day inspiring students at Bluffton University on Tuesday, March 12. In addition to a public reading, the Columbus native provided tips and writing prompts during a creative writing class and answered questions with topics ranging from careers in the literary field to challenging stereotypes. A student-athlete in college, Abdurraqib reminisced about playing soccer against Bluffton. He also shared his love for Ohio.
"I don't believe in this idea that someone has to move to get the world to pay attention to them," Abdurraqib said. "You build the world and then put it out there and hopefully people will come to you."
Abdurraqib recently released "Go Ahead in the Rain," a biography on the hip-hop group A Tribe Called Quest.