Concert
03/18/2019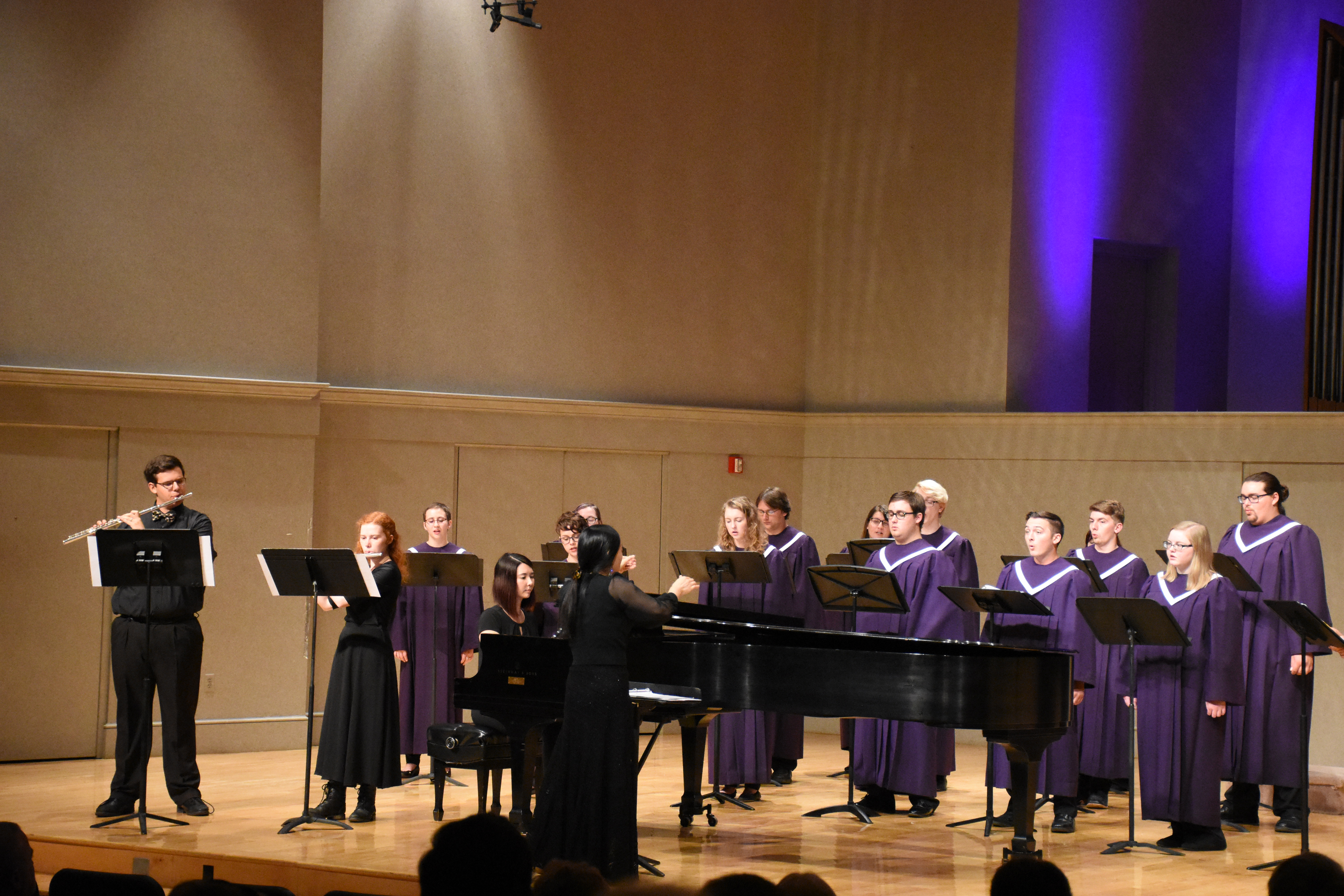 Bluffton University to present Camerata Singers/Masterworks concert
A concert featuring Bluffton University's Camerata Singers and a Masterworks performance by University Chorale and the Bluffton Choral Society will be held at 2:30 p.m. March 31 in Yoder Recital Hall.
With Camerata performing first, the concert will include selections ranging from "Requiem Aeternam," a traditional Latin chant to "Ave Verum Corpus" by Mozart to "Homeward Bound," words and music by Marta Keen.
A chorus comprised of Bluffton University Chorale and Bluffton Choral Society will be joined by an orchestra for Bach Cantata 131 and Bach Cantata 140. Bluffton Choral Society is made up of community members who practice weekly to prepare for the event. Soloists for the Masterworks performance are Crystal Sellers Battle, soprano; Camron Gray, tenor; and Alonza Lawrence, bass.
Dr. Bo Young Kang, director of choral activities, will conduct the concert which will also highlight the talents of five Bluffton music majors. This concert is made possible with generous support from the Krehbiel-Raid-Pankratz Music Endowment.
-B-