Hutterites in Alcatraz
03/13/2019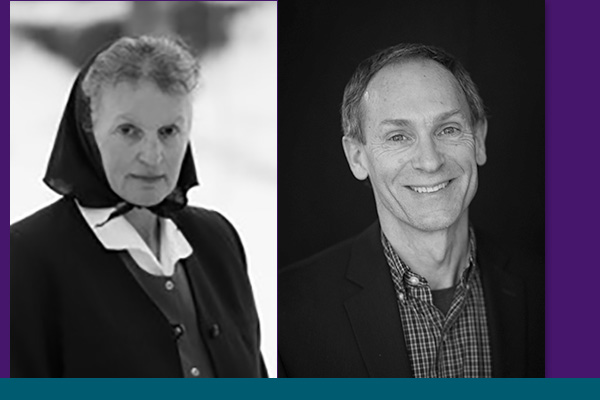 Telling the story of Hutterites imprisoned for their beliefs
Dora Maendel of Fairholme Hutterite Colony and Dr. Duane Stoltzfus of Goshen College will present "On the Front Line of Conscience: An Account of Four Hutterites Imprisoned at Alcatraz" at 4 p.m. on March 31 in the Kreider Room of Marbeck Center.
Maendel and Stoltzfus will tell the story of four young men from a Hutterite colony in South Dakota—brothers Joseph Hofer, Michael Hofer and David Hofer and Joseph's brother-in-law, Jacob Wipf—who were conscientious objectors during World War I and who endured brutal treatment in prison at Alcatraz and Fort Leavenworth, where the two youngest men died.
In their joint presentation, Maendel will recall the particular community and family memories of the four brothers while Stoltzfus will explain the broader national context of hyper patriotism and pro-war sentiment within which this tragic story unfolded.
Maendel is a storyteller who lives and teaches at Fairholme Hutterite Colony in Manitoba. Stoltzfus is professor of communication at Goshen College and author of "Pacifists in Chains: The Persecution of Hutterites during the Great War."
The presentation is part of a series of events that are being held in coordination with the traveling exhibit "Voices of Conscience," which will be on display from Feb. 17-March 31 in Bluffton's Musselman Library.
"Voices of Conscience" remembers the witness of peace-minded people against the First World War from 1914-1918 and immerses visitors in the historical experience of witnessing for peace during "total war." The exhibit also suggests parallels to the culture of war and violence in our world today. The exhibit was developed and produced at the Kauffman Museum in North Newton, Kan., and was underwritten at Bluffton by Jacob T. and Lola Friesen in memory of Jacob L. and Helena Friesen and Jacob J. and Eva Friesen.
Library hours are 8:30 a.m.-10 p.m. Monday through Thursday and 8:30 a.m.-4 p.m. Friday. Weekend hours are 1-4 p.m. on Saturday and 4-10 p.m. on Sunday.
For more information about additional exhibit-related presentations and the complementary exhibit "Of Bronze and Bravery," which highlights the Bluffton College experience in the Great War, visit www.bluffton.edu/voices.
All events are free and open to the public.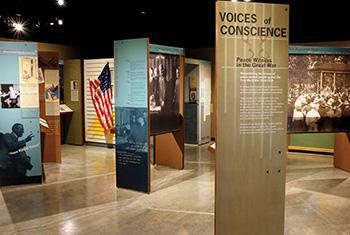 ---
Remembering the witness of peace-minded people against the First World War from 1914-18.