Alumni Forum
02/05/2019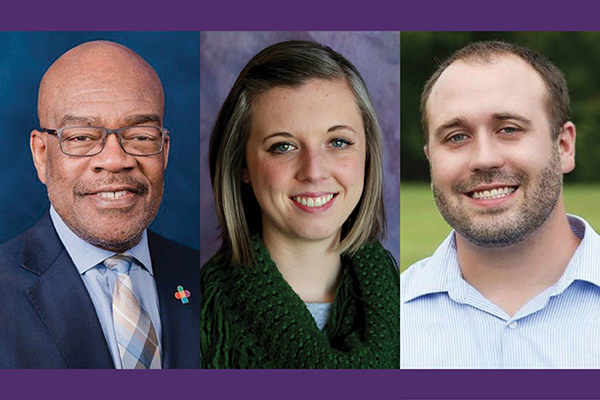 Bluffton to host Alumni Forum on communication in the workplace
Lawrence Milan '73, senior vice president and chief human resources officer at Connecticut Children's Medical Center; Daniel Metzger '05, lead pastor, St. Mark's United Methodist Church, Findlay; and Nicole Fairburn '15, sexual assault survivor advocate, Crime Victim Services, Lima, will share "What to Say: How to Say It" during Bluffton University's Forum on Feb. 19 at 11 a.m. in Bluffton's Yoder Recital Hall. The discussion will be moderated by Dr. Walt Paquin, associate professor of social work.
The panel will discuss difficult questions that come up at work, at home and at church.
"Communication is fundamental," explained Milan. "You can't take for granted how to communicate in crucial, challenging and difficult conversations. We tend to avoid, misunderstand or don't have the skillset to turn difficult conversations into positive and constructive ones. My goal is for us to have a discussion relevant for students so they may learn how to work through everyday challenges even when it's uncomfortable."
The presentation is free and open to the public.
-B-
- Aubrey Bartel, public relations student assistant