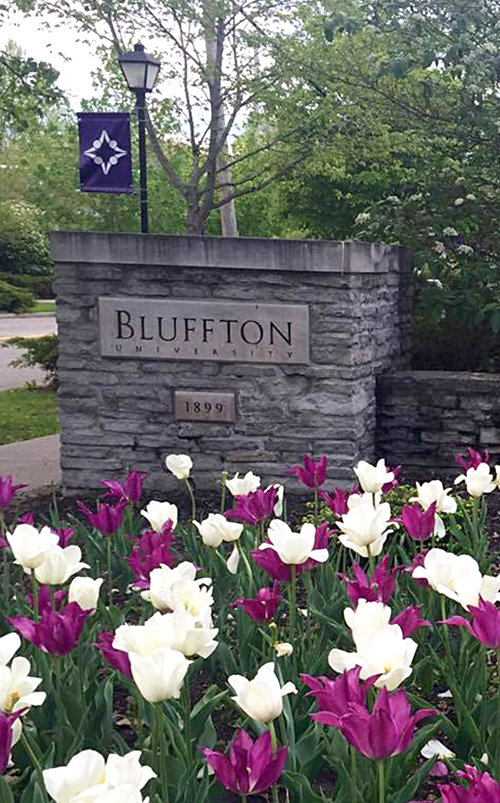 Esports coordinator
The following statements are intended to describe the general nature and level of work being performed. They are not intended to be construed as an exhaustive list of all responsibilities, duties, and skills required of personnel so classified.
POSITION SUMMARY:
The esports coordinator provides overall direction to the esports program. The coordinator is responsible for program building including but not limited to planning, coaching, recruiting, retention, managing and directing the esports program. The coordinator will also work with campus leaders on games that will be played in alignment with university mission. The coordinator is responsible for fielding competitive teams and this will be assessed over a three-to-four-year period. The coordinator will have other responsibilities, based on experience, which may include but are not limited to game management, intramurals; and/or teaching pending qualification review. Work is performed under general supervision and performance evaluation is based upon completion of assignments and results obtained. The opportunity to make this a faculty appointment could be an option going forward.
RESPONSIBILITIES:
Coaches all aspects of the assigned sport to include but not limited to:

Maintains up-do-date knowledge of, and compliance with, Bluffton University and NACE rules and regulations.
Acts as chief spokesperson for assigned sport.
Schedules pre-season and in-season contests in consultation with the Director of Athletics.
Organizes and conducts practices and conditioning sessions.
Demonstrates concern for the academic, physical and emotional well-being of each team member.

Actively encourages and supports the academic success of team members, including encouraging or ensuring regular class attendance, monitoring grades, and working to minimize conflicts between athletic and academic responsibilities.
Actively encourages and supports the psychological and emotional well-being of team members, provides appropriate mentoring and life guidance, and seeks professional assistance when circumstances warrant.
Procure, implement, and update software and hardware for effective management of the team.
When hosting meets, source and hire officials and qualified meet operators as necessary.

Coordinates the distribution, collection, and storage of athletic equipment, uniforms, and supplies (during the season and at its conclusion) and the collection of fees for lost equipment and uniforms by student-athletes.
Fields competitive teams. This is to be assessed over a three-to-four-year time span.
8. Completes NCAA and federally mandated initial and ongoing Title IX training, fulfills Title IX reporting expectations and ensures participation of team athletes in all Title IX mandatory trainings.

Recruitment:

Manage all aspects of the recruiting process from prospect ID to deposit and enrollment.
In consultation with the VP of Enrollment achieves recruiting goal each year.
Recruits student-athletes in line with university policy and NCAA Division III regulations. Works closely with the admissions department to this end.
In consultation with the Director of Athletics and the Registrar's Office, assures that student-athletes are eligible to participate in athletics according to university and NCAA Division III regulations

Financial Management:

Adheres to budget guidelines and keeps records and writes reports.
Works with the Director of Athletics, the university's Business office, Buildings and Grounds, and other offices as appropriate to purchase necessary sport-specific athletic equipment and supplies.
Ensures safe and cost effective travel to and from contests.
Directs the process of raising additional funds for assigned sport with approval of the Director of Athletics.

Other Duties:

The Bluffton University Athletics Department has identified existing programming models and identified common habits and virtues that frame the unique Bluffton University student-athlete experience. These "habits of excellence" emphasize practice and align with Aristotelian virtues to form our virtue-driven athletics program
Actively participates in athletic department functions and meetings, and in university committees as assigned.
Maintains effective working relationships with administrative staff, coaches, student-athletes and other staff.
Performs related duties as assigned.
SECONDARY RESPONSIBILITIES
To be determined based on qualifications and skill set, but may include teaching, event management, intramurals, facility operations and other duties as assigned by the VP of Student Life and Athletics, as well as the Director of Athletics.
QUALIFICATION REQUIREMENTS:
Minimum qualifications:

Bachelor's degree
One year of experience with relevant technology in Esports such as gaming computers, broadcasting equipment, etc.
One year of experience in personnel management including supervision, evaluation, and development of students, professional, paraprofessional staff or equivalent training/education.
One year of experience advising/coaching students, volunteers or participants
One year of experience managing an organizational budget.

Preferred:

Master's degree
Two years esports management experience at the collegiate or professional level.


PHYSICAL DEMANDS/WORK ENVIRONMENT:

Hold a valid driver's license.
Must occasionally lift and/or move to up to 50 pounds.
Involves evening and weekend hours.


APPLICATION MATERIALS:
Applications are considered complete when the following materials are received at the office indicated below:
Send application materials to:
James Grandey
Athletic Director
Bluffton University
1 University Drive
Bluffton, OH 45817-2104
grandeyj@bluffton.edu
Employment decisions are based on merit and university needs, and not on race, color, national origin, ancestry, sex, age, disability, marital status, sexual orientation, gender identity or any other status protected by law. As a religious institution, Bluffton University expressly reserves its rights to appoint faculty and staff who share a commitment to the Christian faith which is consistent with the Mennonite/Anabaptist beliefs of the university's founding and supporting church. EOE.