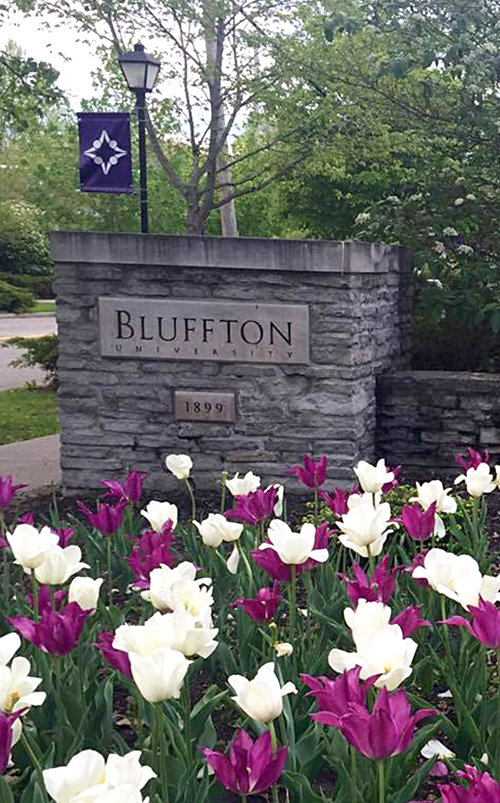 Enrollment Counselor for Graduate Programs
Enrollment Counselor for Graduate Programs
Full time, 12-months
The following statements are intended to describe the general nature and level of work being performed. They are not intended to be construed as an exhaustive list of all responsibilities, duties, and skills required of personnel so classified.
POSITION SUMMARY:
The Enrollment Counselor for Graduate Programs is responsible for meeting the annual recruiting goals for their designated region and/or areas of responsibility. This position will act as a liaison between the Office of Admission and the faculty, staff and students in the assigned programs.
ESSENTIAL DUTIES AND RESPONSIBILITIES:
Student Recruitment:
Establishes recruiting goals with the Director of Admissions, consistent with the overall institutional recruiting goals.
Consistently meets the annual recruiting goals.
Implements the regional student recruitment strategy for Graduate programs.
Schedules and conducts periodic individual and group information meetings with prospective students. These meetings may take place on campus, or at other public locations including a prospective student's workplace.
Maintains prospective student records on JRM (Jenzabar software) and makes follow-up contacts to assess continued interest in additional programs.
Seeks frequent feedback from the Director on strategic planning and implementation of the plans.
Program Representation:
Builds and maintains a large number of collaborative working relationships with HR professionals, business representatives and community partners, meeting personally to discuss Bluffton University graduate programs and the benefits to their employees and company.
Establishes and maintains rapport with area community colleges.
Represents Bluffton and the Admissions Office at college and business education fairs.
Customer Service:

Provides exceptional customer service.
Communicates effectively with the Director regarding daily on and off campus work schedules.
OCCASIONAL DUTIES AND RESPONSIBILITIES:
Responsible for the periodic scheduling of receptions and orientations.
Occasional evening and weekend duties as needed (determined by supervisor).
Other tasks as assigned by supervisor.
QUALIFICATION REQUIREMENTS:
The requirements listed below are representative of the knowledge, skill, and/or ability required to satisfactorily perform the essential duties of this job.

Minimum:
Education and/or Experience: BA required. Some prior experience in recruiting, sales, and/or marketing.
Special Skills: As a frequent representative of Bluffton University to the public and corporate community, the employee must have high ethical standards and excellent communication and interpersonal skills. Be highly motivated with strong organizational skills, technology skills and the ability to manage multiple tasks are vital. Integrity and honesty in conveying program information and respect for prospective students are essential.
Transportation: Dependable transportation and a valid driver's license are required.
Preferred:
Education and/or Experience: Master's degree. 2 years prior experience in recruiting, sales, marketing, and adult education in an academic setting. Personal participation in an adult degree program is also helpful.
PHYSICAL DEMANDS / WORK ENVIRONMENT:
The physical demands and work environment described here are representative of those that must be met or will be encountered by the employee while performing the essential functions of this job. Reasonable accommodations may be made to enable individuals with disabilities to perform the essential functions. This position involves frequent travel by car for the purpose of public presentations and meetings. Public presentations may involve transporting and handling display materials of up to 40 pounds. Parking areas are not always convenient to the meeting location. Capable of general mobility around campus and meeting sites.
APPLICATION MATERIALS:
Applications are considered complete when the following materials are received at the office indicated below:
Send application materials to:
bowlusr@bluffton.edu
Attn: Robin Bowlus
Interim vice president for enrollment management
Bluffton University
1 University Drive
Bluffton, OH 45817-2104
Employment decisions are based on merit and university needs, and not on race, color, national origin, ancestry, sex, age, disability, marital status, sexual orientation, gender identity or any other status protected by law. As a religious institution, Bluffton University expressly reserves its rights to appoint faculty and staff who share a commitment to the Christian faith which is consistent with the Mennonite/Anabaptist beliefs of the university's founding and supporting church. EOE.