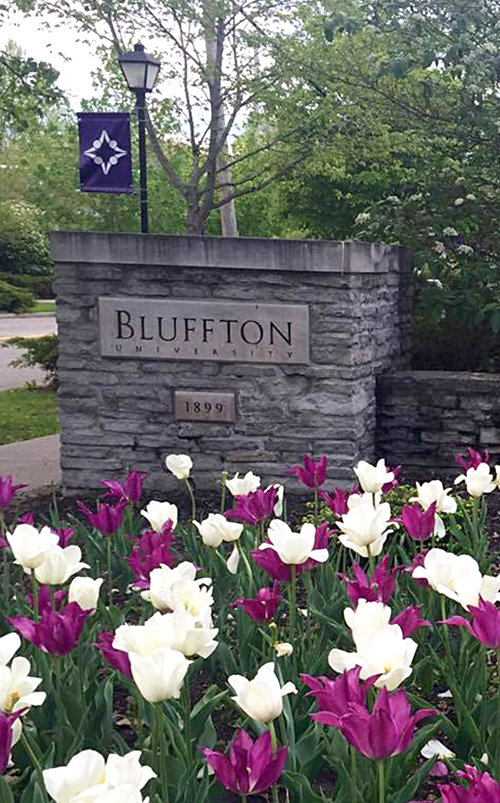 Admissions
International recruiter and campus visit associate
Full time, 12-months
The following statements are intended to describe the general nature and level of work being performed. They are not intended to be construed as an exhaustive list of all responsibilities, duties, and skills required of personnel so classified.
POSITION SUMMARY:
The international recruiter and campus visit associate is responsible for developing, executing and evaluating the international recruitment program and daily implementation of admissions marketing efforts through the campus visit program and social media platforms.
ESSENTIAL DUTIES AND RESPONSIBILITIES:
International student recruitment:
Consistently meets annual recruiting goals for international students.
As part of the admissions teams, implements annual strategic enrollment management plan.
Shedules and conducts individual and group information meetings with prospective students.
Maintains prospective student records on JRM (Jenzabar software). Prepares financial aid offer for international students and provides exceptional customer service, confidentiality and records retention.
Builds and maintains collaborative working relationships with international recruiters and agents around the world. Represents Bluffton University at college fairs.
Responsible for all federal forms and requirements as required for international student recruitment. Collaborate with the DSO (Designated School Official) and the Director of Global Education for optimal student support and services throughout the enrollment process.
Campus visit associate:

Serve as the host for the Houshower House Campus Welcome Center.
Manage the schedule for daily campus visits. Ensures that campus guests are treated warmly and professionally while on campus. Be trained in personal visit planning as support to the marketing manager.
Assist marketing manager with implementation of group and special visit days (i.e. Discover Bluffton, Presidential Scholarship Competition, Junior Visit Day, Experience Bluffton), including extensive contact to confirm attendance at events and work with campus facilities and food service for event details.
Serve as admissions office representative on new student orientation and registration team. Responsible for managing registrations and materials for families and new students.
Assist with President's Ambassador Program including training, planning, assigning and directing work, coaching, addressing complaints and resolving problems. Must have a mindset of mentoring. Should be able to lead in a way that sets a good example, promotes teamwork and encourages a positive, efficient work environment.
As directed, develop and produce content for admissions social media channels.
OCCASIONAL DUTIES AND RESPONSIBILITIES:
Meet with students/families for admissions chat as needed
Represent Bluffton at college fairs
Other tasks as assigned by supervisor
Some Saturday commitments and occasional evening/weekend work
QUALIFICATION REQUIREMENTS:
The requirements listed below are representative of the knowledge, skill, and/or ability required to satisfactorily perform the essential duties of this job.

Minimum:
Education and/or Experience: Associates degree or higher. Some prior experience in event planning, recruiting, sales and/or marketing.
Special skills: As a frequent representative of Bluffton University to the public and corporate community, the employee must have high ethical standards and excellent communication and interpersonal skills. Be highly motivated with strong organizational skills, technology skills and the ability to manage multiple tasks are vital. Integrity and honesty in conveying program information and respect for prospective students are essential. Candidate must be friendly, outgoing, self-motivated and able to delegate, and have excellent written and verbal skills. Candidate must also be computer literate in Microsoft Office, Excel and Word.
Preferred:
Education and/or Experience - BA degree. One year of prior admissions experience or other college related work. Understanding of the liberal arts, private college environment within a Christian setting. Bluffton University graduate.
PHYSICAL DEMANDS / WORK ENVIRONMENT:
The physical demands and work environment described here are representative of those that must be met or will be encountered by the employee while performing the essential functions of this job. Reasonable accommodations may be made to enable individuals with disabilities to perform the essential functions. Public presentations may involve transporting and handling display materials of up to 40 pounds. Capable of general mobility around campus and meeting sites.
APPLICATION MATERIALS:
Applications are considered complete when the following materials are received at the office indicated below:
Send application materials to:
metzgerh@bluffton.edu

Holly Metzger
Senior admissions counselor
Bluffton University
1 University Drive
Bluffton, OH 45817-2104
419-358-3297
Employment decisions are based on merit and university needs, and not on race, color, national origin, ancestry, sex, age, disability, marital status, sexual orientation, gender identity or any other status protected by law. As a religious institution, Bluffton University expressly reserves its rights to appoint faculty and staff who share a commitment to the Christian faith which is consistent with the Mennonite/Anabaptist beliefs of the university's founding and supporting church. EOE.