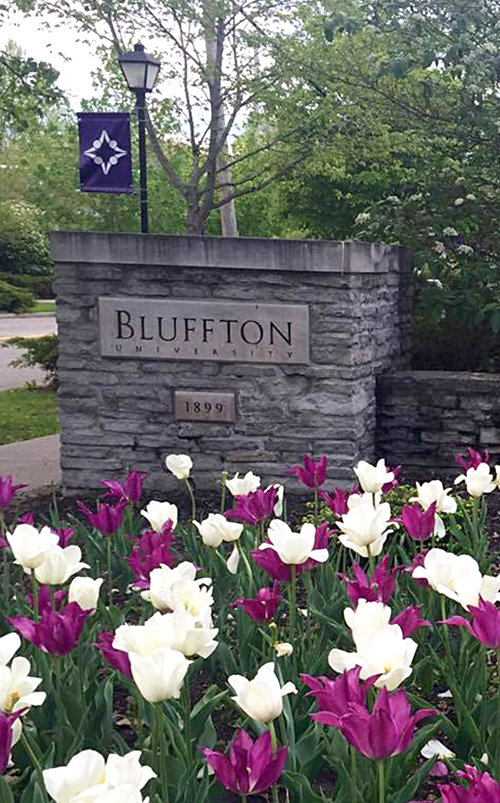 Student entrepreneurial projects
Graduate assistant
10 months, 20 hours per week
Considered a salaried, non-exempt employee who will need to track hours to ensure annual hours total approximately 880 hours.
Flex time based on hours worked each week/month.
POSITION SUMMARY:
In consultation with campus faculty, the GA facilitates training of Bluffton University students to prepare them to run a small, entrepreneurial business utilizing both the Bluffton Bread Company and the Bluffton University Airbnb. The GA coordinates production schedules, house cleaning, marketing opportunities, as well as inventory management and promotions.
Student workers and interns will report directly to the GA. A student advisory board will meet monthly and the GA will provide agendas which promote student learning and engagement. The GA will also work with local business to promote sales opportunities with emphasis on holiday seasons.
QUALIFICATIONS:
Required:
Bachelor's degree required
Acceptance into the graduate program
Ability to connect with Bluffton University students and train them to lead the Bluffton Bread Company and Bluffton University Airbnb location
Must submit to a criminal background check, subject to review and approval by Bluffton University
Special skills:

The successful candidate will be self–motivated and possess strong communication skills, organizational ability and attention to detail.
Effective oral and written communication between multiple internal and external audiences including students, faculty and staff.
Ability to lift, push and pull 50 lbs.
Valid driver's license
Preferred:
Work experience in the hospitality industry, food industry and/or entrepreneurial skills
RESPONSIBILITIES:
Include but are not limited to the following
Serve as primary organizer, contact and signatory authority for both businesses
Provide overall collaboration, communication and continued education for student workers. This includes marketing and promotion of both businesses alongside Bluffton University's PR department.
Assemble and advise student planning groups for large seasonal sales and off-campus sales opportunities
Assist student workers when needed in carrying out the daily tasks of both businesses
Be present on campus as needed for evening and weekend rentals and sales
COMPENSATION AND BENEFITS:
SUPERVISION:
Reports to the Lamar Nisly
APPLICATION MATERIALS:
Applications are considered complete when all of the following materials have been submitted:
Bluffton University employment requirements
Cover letter
Resume
Three professional references
Send employment application materials to:
Brienne Sprunger
Assistant professor of marketing
sprungerb@bluffton.edu
Bluffton University
1 University Drive
Bluffton, OH 45817-2104
Employment decisions are based on merit and university needs, and not on race, color, national origin, ancestry, sex, age, disability, marital status, sexual orientation, gender identity or any other status protected by law. As a religious institution, Bluffton University expressly reserves its rights to appoint faculty and staff who share a commitment to the Christian faith which is consistent with the Mennonite/Anabaptist beliefs of the university's founding and supporting church. EOE.