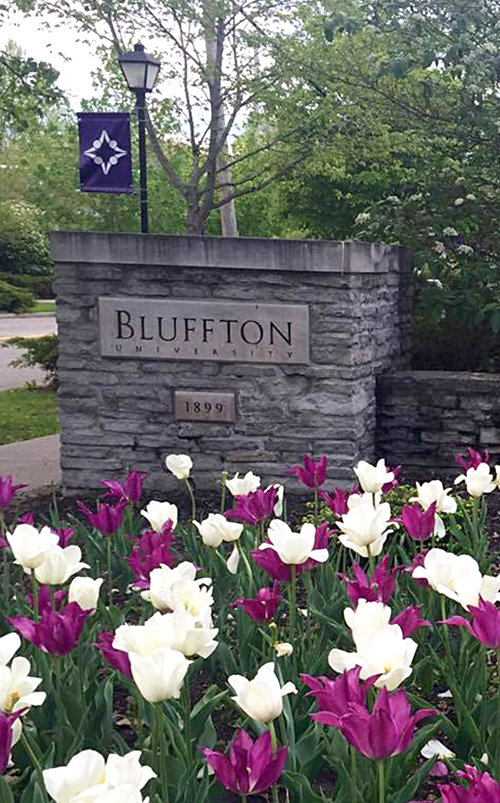 Athletic trainer
Graduate assistant
QUALIFICATIONS:
Bachelor's degree required and acceptance into Bluffton University's graduate school program. Strong organizational, interpersonal and computer skills are required. NATABOC Certification. Licensure as an athletic trainer in the State of Ohio or obtain state license by starting date. American Red Cross certification in First Aid, CPR and AED for the Professional Rescuer
RESPONSIBILITIES:

The graduate assistant athletic trainer will assist in all aspects of the athletic training department. Responsibilities include but are not limited to care, prevention, evaluation and documentation of injuries for assigned sport teams; practice and event coverage; communication with Head ATC, team physician, coaches and athletic department personnel.
DEGREE OBTAINED:
Master of Business Administration (MBA) or Master of Arts in Organizational Management (MAOM)
Compensation:
Full tuition waiver with competitive stipend and room and board.

Appointment:
Aug. 1, 2021
Deadline:
Consideration of applications will begin immediately and continue until this position is filled.
APPLICATION MATERIALS:
Applications are considered complete when all of the following materials have been submitted:
Completed Bluffton

employment application
Cover letter
Resume
3 letters of recommendation
Unofficial transcript
Send employment application materials to:
Kayla Bartlett
Associate Athletic Trainer
Bluffton University
1 University Drive
Bluffton, OH 45817-2104