Online classes
---
MBA, MAOM and MAEd classes are offered completely online via Zoom.
Why Bluffton?
Bluffton University received national recognition for the integrity of it's individualized and engaging education by being named a College of Distinction in 2019. Since 2000, the Colleges of Distinction have honored schools throughout the U.S. for their excellence in undergraduate-focused higher education.
The 2022 edition of the U.S. News & World Report magazine's "Best Colleges" guidebook ranks Bluffton University 36 among 76 comparable institutions in 12 Midwest states. Now listed in this ranking for 25 consecutive years, Bluffton has consistently ranked in the top tier of Midwest Colleges.
Bluffton also ranks 18th in Best Value Schools and 10th in Top Performers in Social Mobility among Midwest colleges.
Accreditations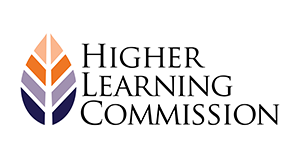 Bluffton University is accredited by The Higher Learning Commission (HLC), and a member of the North Central Association, 312-263-0456.
Bluffton received a full 10-year reaccreditation in January 2019 and has been continually accredited by the HLC since 1956.


Nationally-accredited programs
---
MBA, MAEd and organizational management degree completion classes are offered completely online via Zoom Technology.