Students behind the scenes
Bluffton Bread Company is an example of the great things happening at Bluffton under the guidance of our expert professors.
Brianna Sinn '20, Katie Kline '20, Carley Lester '20
---
Brianna, Katie and Carley have been involved with the creation of the Bluffton Bread Company since the early stages. Sinn and Kline spent the summer developing recipes to be sold. Lester joined them in August, helping with the development and testing of recipes. Even now, with the recipes complete, the three remain involved with the company. "It takes a lot of work, but the work that you put in, you'll definitely get rewarded for it. I've really enjoyed seeing my work come to life," Sinn said.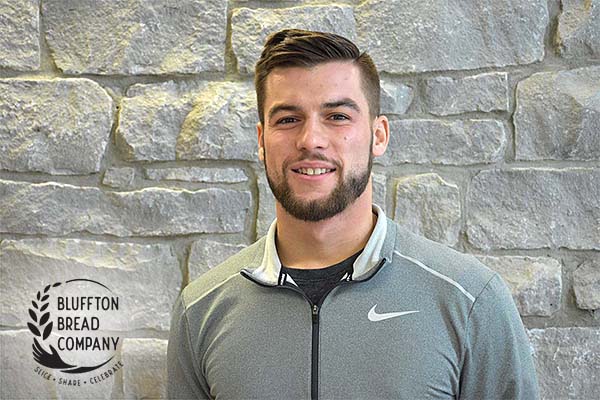 Bryce Fink '20
---
Bryce, a member of the Consumer Behavior class, served as the moderator for the community focus group, where 12 community members tested each of the four breads. "I have never done a focus group before, so doing this first one will be beneficial for me in my future marketing career," Fink said.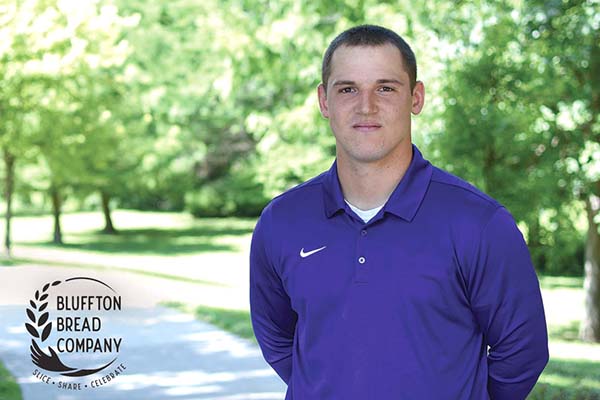 Adam Duncan '20
---
Adam was a member of the Consumer Behavior class and led a focus group for Bluffton's faculty and staff. "This was the first focus group I have ever been a part of, so it was a good experience for me," Duncan said. "I have learned a lot about how long and detailed this whole process is, from customizing a product to then trying to market it while trying to figure out all of the small details."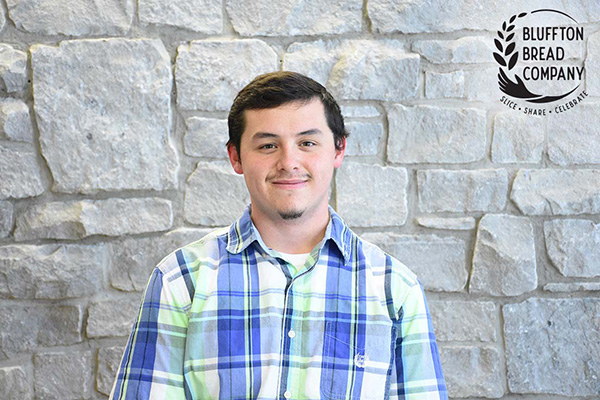 Anthony Mungia '21
---
Anthony is working through the public relations office as the content manager and student marketer for the Bluffton Bread Company. He organized an outline of advertisements, social media posts, articles and events relating to the launch of the company. "I'm getting a first-hand look at what it takes to lead my own team with the Bluffton Bread Company. Being able to work with others on this project has really given me an idea of what I want to do in my future," Mungia said.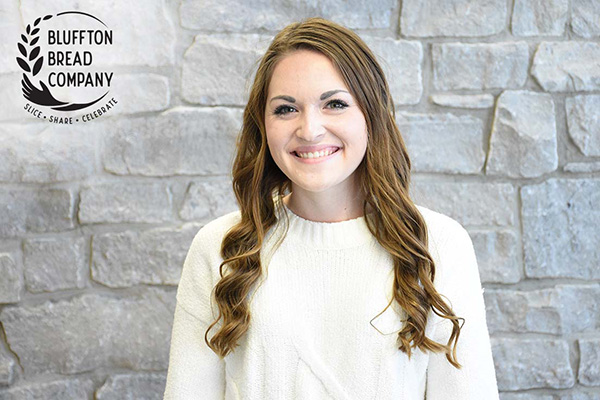 Beth Weigandt '20
---
Beth is one of the focus group leaders for the Consumer Behavior class. Weigandt believes the hands-on experience this provides her with will be beneficial in any job she obtains in the future. "Consumer attitudes, perspectives and various other details come into play when starting up a new company while also promoting a new product. All of these variables are aspects I have been exposed to through being involved with the Bluffton Bread Company focus groups," Weigandt said.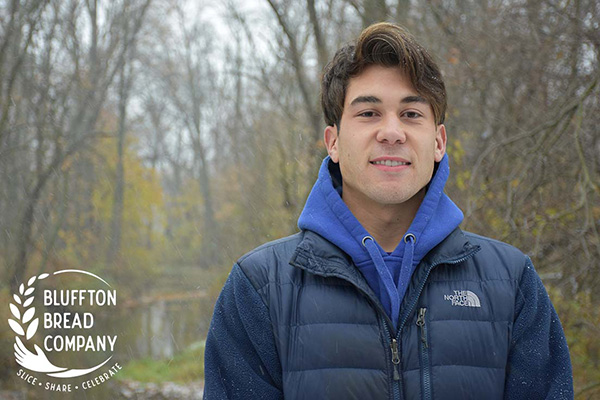 Joe Eisele '21
---
Joe is a member of the Cost Accounting class that has helped determine the costs associated with production of the bread to help determine a selling price. "This helps me with my future career path because it allows me to see the details and intricacies that are involved in business and gives real-world examples," Eisele said.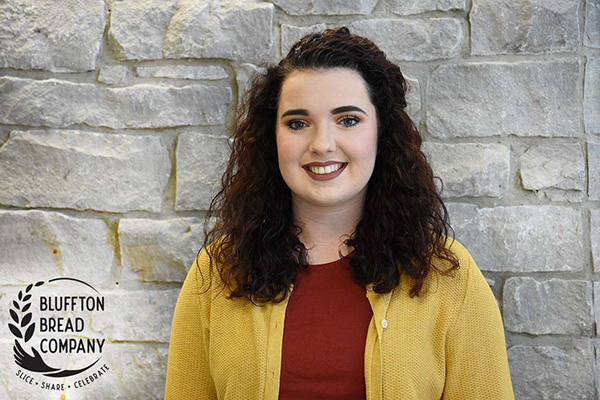 Hannah Brown '20
---
Hannah, a graphic design major, designed the logo and helped develop the branding for the Bluffton Bread Company. Brown was involved in several initial meetings and created many logo ideas, mood boards, sketches and revisions before finalizing the current logo. "I learned what it is like to be a designer creating a logo/brand mark for a client," Brown said.