Carol Metzger
---
"After the loss of my husband to cancer, I wanted to change careers to work with cancer patients. Bluffton University's Social Work degree completion plan allowed me the opportunity to take classes while continuing to work to support my son. I am now running a nonprofit agency that supports cancer patients and their families in Hancock County."
Social work degree completion
MAKE A DIFFERENCE.
BECOME A SOCIAL WORKER.
Complete your degree through Bluffton's nationally accredited, social work program!
The degree completion plan is designed for working adults looking to advance in their careers while maintaining their busy schedules. It taps into what Bluffton is all about—building relationships and serving students.
Classes meet one night a week
Social work courses will be in-person on the Bluffton University campus.
General education courses may be taken online with Bluffton's business management degree completion program.
Field placements would likely take place in the spring or summer of final year.
This plan is for
Students with an associate's degree in early childhood education, child development, criminal justice, allied health, education, human services or social work.
Students with some college credit. You'll need to take additional classes to complete the 124 hours of credit required for graduation. Your admission counselor will provide guidance.
People with a 4-year degree to get a second bachelor's and switch careers.
Bluffton social work graduates are prepared for both entry-level positions in the field or for graduate school.
Submit your admission application today or contact the admissions office at admissions@bluffton.edu to discuss your opportunities at Bluffton University!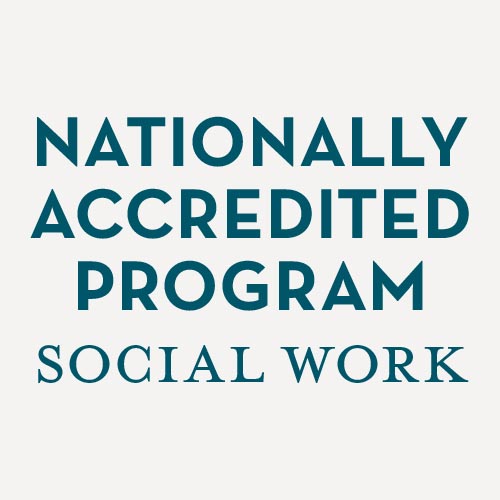 Holly Watt
---
"I feel the program set me up for success; I was able to apply what I learned in college to my career and serve clients to the best of my ability. I am thankful for the lasting relationships and networking opportunities presented to me from my time spent at Bluffton Uni
versity."