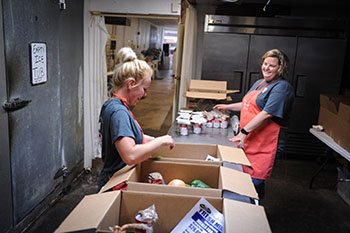 ---
"I knew I had it in me to take [the family business] over, and I was getting everything I needed at Bluffton—human resources, accounting, leadership—to operate a business."
Degree completion admissions
Follow the steps below to apply to any of the programs offered through the Bluffton University Adult and Graduate Studies, including the degree completion programs in accounting, business management, RN to BSN and evening classes in social work.
1: Submit application materials:
Statement of purpose (from given prompt in the online application)
Teaching license (for graduate programs in education applicants) / Resume (for all other applicants and graduate program in education applicants without a teaching license)
Official transcripts sent to the AGS office
2: Your application is reviewed by the director of admissions.
3: You will be notified in writing of the admission decision.
4: Submit your deposit to secure your seat in the program.
5: Welcome to Bluffton University!