Alderson Broaddus priority admission
At Bluffton, we understand
the value of a quality education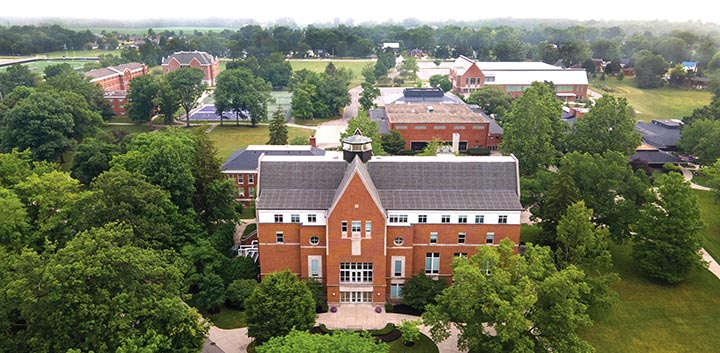 We know you were receiving that at Alderson Broaddus, and we want to help you finish the learning you started.
To do that, we are offering a one-time direct admission opportunity for Alderson Broaddus students. To start classes at Bluffton on Aug. 28, Alderson Broaddus students need to apply, be directly admitted and pay a $100 deposit by Aug. 15.


entering as first-year student in fall 2023:
Apply to Bluffton University and submit your official HS transcript to admissions@bluffton.edu
Those with a 3.0 GPA or higher will be automatically be admitted to Bluffton University. A decision will be communicated to you within 24 hours of receiving your high school transcript
Those with a 2.5-2.99 GPA must go through a transcript review by director of admissions
After accepted, submit your $100 deposit

Current AB students transferring to Bluffton
An admissions counselor will coordinate a 1 on 1 orientation (virtual or on campus) for you to register for classes, be assigned housing and gain access to the forms you must complete before starting classes.
Those who want to start in January 2024 have more time. The deadline to apply, be directly admitted and pay the deposit for the spring semester is Jan. 3.


Questions?
Contact Claire Clay, director of public relations and enrollment operations at clayc@bluffton.edu, call 419-358-3456 or text 419-889-8216.