C. Henry Smith Scholars
Each year, a maximum of 15 new C. Henry Smith Scholars are named by the university's Special Studies & Honors Committee. Juniors and seniors with grade point averages of at least 3.3 may be recommended by faculty and be invited to apply for membership.
Criteria for selection include:
High academic performance, including GPA, performance in independent studies and academic substance of courses taken.

Recommendations

from two faculty members (one from within the student's major and one from outside the student's major.)

Participation in and contribution to the community at large.
C. Henry Smith graduates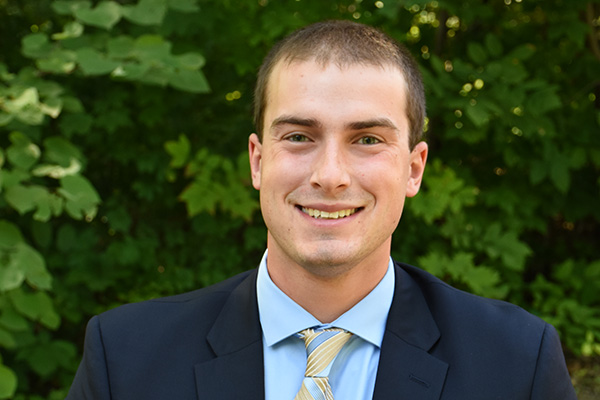 ---
Jeff collaborated with a professor and fellow gamer to start an official esports club.
C. Henry Smith winners enjoy a fair amount of perks. They may help with course planning, teaching, special tutoring or faculty research. Working within their academic department, students who help with course preparation and have regular instructional contact with students or assist with faculty research may be paid at a rate higher than that for regular campus employment. Or they may receive credit for duties performed within the scope of an organized learning project instead of pay.
C. Henry Smith Scholars also participate in regularly scheduled student-faculty seminars.
On a more entertaining note, the students have gone to museums and attended plays and concerts as well, based in part on a survey of their interests taken early each fall. They've seen the Dayton Contemporary Dance Company and visited the Dayton Art Institute and the National Underground Railroad Freedom Center in Cincinnati.