Music faculty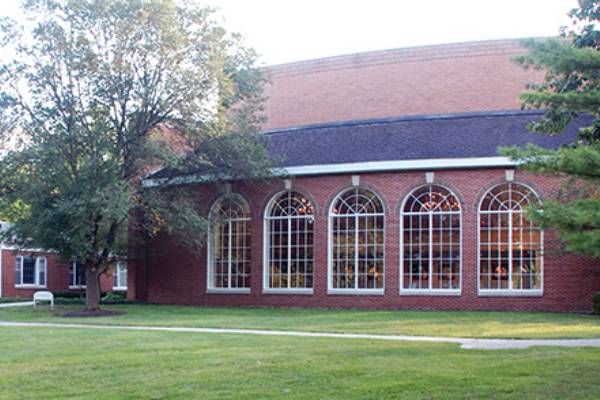 Yoder Hall
Each member of the music faculty is both a teacher and a performer. We approach each student as an individual with special gifts and needs, and seek to help you reach your potential, not only as a musician, but as a human being in a complex world.
Crystal Sellers Battle
Music department chair, associate professor of music
Voice, voice methods, Gospel Choir director
DMA, The Ohio State University
419.358.3348
sellersc@bluffton.edu
Roy Couch
Assistant professor of music
Director of Bands, instrumental music education, low brass, music history
D.M.A. University of North Texas
419.358.3315
couchr@bluffton.edu
Bo Young Kang, D.M.A.
Assistant professor of music
Director of choral activities
B.M., Sook Myung Women's University, Seoul, Korea, 2003
M.M., Pennsylvania State University, 2012
D.M.A., University of Texas at Austin, 2018
419.358.3364
kangb@bluffton.edu
Andrew Liebermann
Visiting assistant professor of music
B.A., Bowling Green State University
M.M., D.M.A., University of Rochester, Eastman School of Music
419.358.3349
liebermanna@bluffton.edu

Stephanie Titus
Visiting assistant professor of music
B.A., University of South Carolina
M.M., M.A., University of Rochester, Eastman School of Music
D.M.A. candidate, Bowling Green State University
419.358.3318
tituss@bluffton.edu
Adjunct instructors
Paul Baransy - Trumpet- M.M., Bowling Green State University
David Brax - Low strings- M.M., Bowling Green State University
Mark Cook - DMA, Bowling Green State University
Benjamin Crook - MM, Bowling Green State University
Christine Klosterman - High strings - M.M., Bowling Green State University
Rachel Pinkney - Low strings - M.M., University of Minnesota
Scott Parnell - Guitar - M.A., Bowling Green State University
Linda Sycks - Oboe - B.M., Capital University
Ana Yoder Coulter - Piano, staff accompanist - M.M., Bowling Green State University
Jennifer Yost - Bassoon - M.E., Bowling Green State University