Mathematics
Our mathematics department prepares mathematics majors for a wide variety of vocations that value analytical reasoning skills, mathematical knowledge and problem-solving skills. We encourage joint student and faculty research.
We also serve other departments by offering courses appropriate for students in business, social sciences, physical and life sciences and elementary education, and a mathematics minor to complement majors in those areas.
---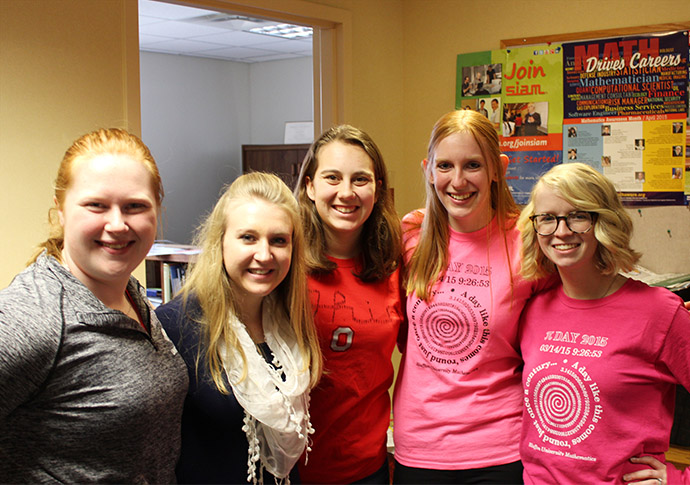 Our community
Beyond the classroom, the mathematics department prides itself on building community by gathering for coffee, weekly seminars, Ultimate Frisbee and other annual celebrations.
---
Math Competition
Bluffton University's mathematics department hosts an
annual math competition for high school students in the fall.
Majors
Minors/licensure
Want to learn more about Bluffton?
help!
Math tutors can help answer questions, explain concepts, direct you to other sources of help, and give assistance with Mathematica software (which is installed in the computers in the lobby, and used in some mathematics courses).
weekly seminars
Each week, mathematics faculty and students and others who are interested gather for a presentation on a mathematics or computer topic. Topics and presenters are announced weekly to the campus community.
Coming soon!
The Austin E. Knowlton Science Center, an academic building designed for students in mathematics, biology, chemistry, physics, pre-medicine, nursing and dietetics, is expected to open in fall 2019.