Bookstore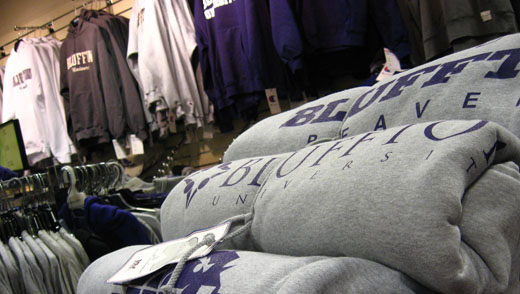 Just inside the main doors of Marbeck Center is the Bluffton University Bookstore, featuring textbooks, supplies and Bluffton merchandise. Campus visitors can select from a large variety of Bluffton T-shirts and sweat shirts, along with binders, pens and novelty items.
Bookstore hours
Monday - Friday
9 a.m. - 5 p.m.
*Bookstore hours through Aug. 2 are Monday - Friday 10 a.m. - 2 p.m.
Apparel, gift items and books are available online.