Graduate programs in education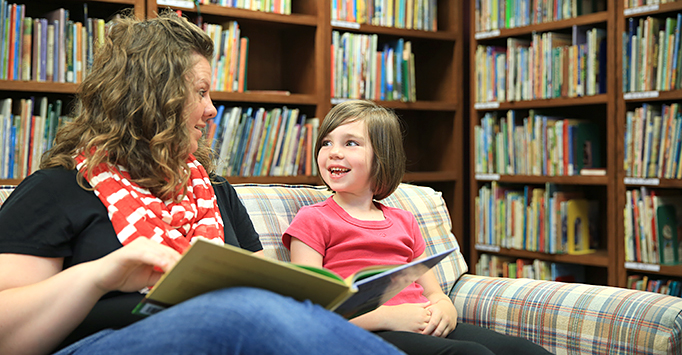 Have you thought about moving up to the next level of educator preparation by earning your master's degree? Bluffton University offers a fully online Master of Arts in Education program with core graduate classes and four distinct concentrations.
The Master of Arts Degree from Bluffton University includes contemporary course content. Teachers in kindergarten through grade 12 find the content relevant and readily accessible for use in their classroom. Core courses conclude with a two course classroom researched-based sequence. In these two classes, educators identify a topic to explore, complete a literature review, develop a research action plan, implement and then analyze the results of the plan. As action researchers, teachers learn the knowledge and skills to make a difference in the lives of their students!


All courses in the MAEd core are available on-line or through video conferencing. Courses are offered fall, spring and summer semesters and educators may begin the program when it fits best with their schedules. Instructors are available as needed to work with graduate students and support them as they earn their master's degree and move to the next level of educator preparation.
The intervention specialist licensure and reading endorsement concentrations can also be completed as a stand-alone program.
Bluffton University also offers a post-baccalaureate program for students looking to earn a teaching license. This program is only open to students who have already earned a bachelor's degree or higher.
These courses are offered either through asynchronous online or zoom conference style sessions. Some courses may be offered on campus.
For more information about Bluffton's Graduate Programs in Education, contact
Office of Adult and Graduate Studies
419-358-3897
or request more information online