Music History Resources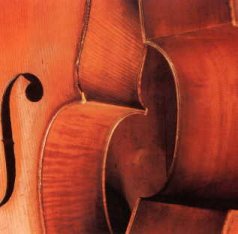 &nbsp&nbsp The Baroque Period
Baroque Composers and Musicians
Historical context, geography, and biographical notes

Baroque Era Music Links
Numerous links to pages dealing with various aspects of the Baroque Period

Baroque Music Links
Another page with many Baroque links

Baroque Music History Page
A page by Gordon Callon from Acadia University

Baroque Composers
Contains links to information about Baroque Composers


&nbsp&nbsp The Reformation Period
Music of the Reformation Era
About sacred music in the Middle Ages and Renaissance


&nbsp&nbspClassical and Romantic Music
Audio Links.
Provides audio links to several Romantic composers.

Highlights Romantic Music.
This source identifies characteristics of Romantic Music.

Romantic music.
This site offers a summary of music during the Romantic period, as well as composers history.

Links and More links!
This site is the place to go for Romantic Music links, including a large list of composer archives and more.

Romantic music gallore.
Another great place for links and composer information. Romanticism in Music. A hypertextual learning Space. Check it out!

Classical to Romantic period.
The place to go for composer biographies.
&nbsp&nbspModern and Postmodern Music
Postmodern Music Criticism
"Florestan and Butthead: A glimpse into Postmodern Music Criticism" by Andrew Dell'Antonio

Reggae As a Postmodern Music
"RULING THE NATION WITH VERSION: Reggae As a Postmodern Music" by Jesse Nonneman

Postmodernism and Worship
"Don't Blame the Music" by Scott Williams (Postmodernism and Worship)

Time Line
A Time Line of Modern Literature and Music Significant Works and Events

Postmodern Musicians
New Consonant Music (A site devoted to postmodern musicians and their work)


&nbsp&nbsp General Music History
Study Web
A page of links to various music sites

Modern History Sourcebook
Multimedia links to music of different periods

Music History Outline
Outline of Western Music History


Page created by Kathy Dickson, Bethany Stelzer, Phil Wiechart, and Lamar Nisly