Civic Engagement
Gender Roles, Relationships, Realities
Few elements of our identity may seem more basic than the "It's a girl!" or "It's a boy!" announcement at a birth. Yet we all recognize that gender roles are not fixed across time or consistent across cultures. How do—and should—we determine the roles that women and men play?
In our conversations, classes and presentations, we anticipate exploring a wide range of gender questions throughout the year. For instance, in the United States and around the world, how do girls and boys differently experience education? How do boys and girls decide what career to pursue? Is Title IX still important? How do media and advertising portrayals of women and men shape our gender assumptions? Does the gender pay gap persist and, if so, how should we respond? How do women and men understand their roles as parents? What attitudes about masculinity and femininity persist that contribute to the reality of sexual violence? Does a gender binary like man/woman still make the most sense in a contemporary worldview? How can Christian understandings of gender roles inform contemporary conversations regarding gender in the church and the world?
Through these and many other related issues, we welcome the campus community to join together to discuss these important questions.
Jonathan Gottschall, author of The Professor in the Cage, will be the Civic Engagement Day theme lecturer this year.
"He, She and It"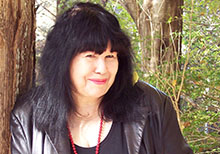 Gender Equality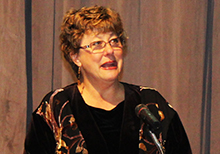 "Glass ceiling" may no longer be the best description of what keeps more women from reaching high-level positions in business.
>>>more info
Gender and Learning
Dr.
Doug Siemens, director of elementary teacher education at Bethel College, discussed how to reverse the recent decline in education achievements by males at Forum on Dec. 1. >>>more